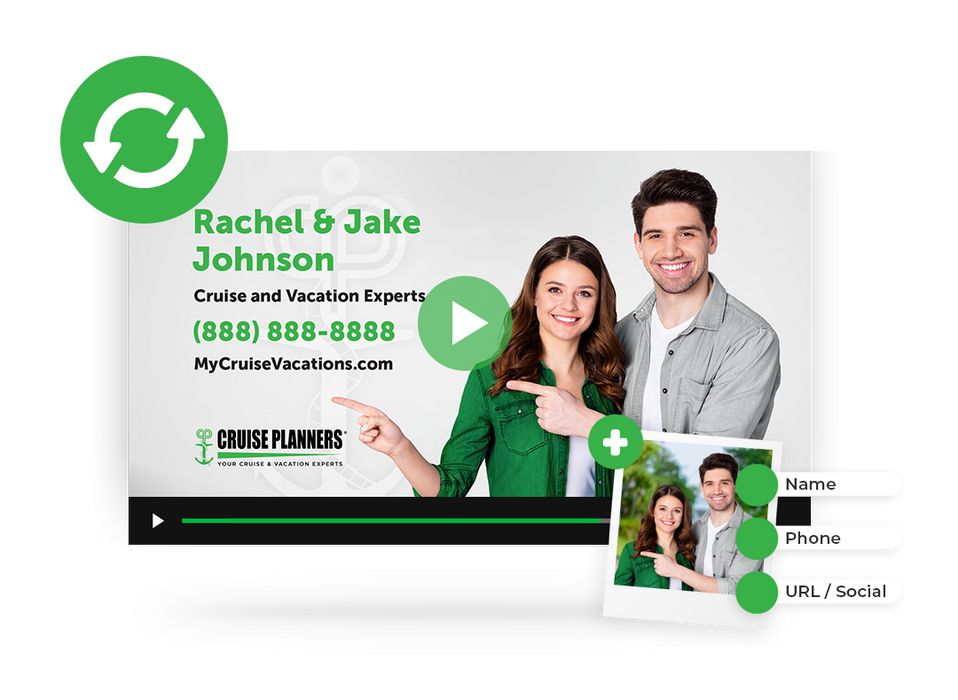 Description
This video product is designed to attract potential customers to your trade show booth or stand, creating a dynamic and immersive experience for attendees at trade shows, events, and networking opportunities.
Showcase the unique features of your travel destinations and your contact details by playing the video back-to-back on any screen.
*Purchase this product if you are a new client in our store and/or have never purchased a 3 or 5 Video Package in the past. 
By placing an order, you acknowledge and agree to the Cruise Planners Video Network product terms. You can find our complete product terms here.  
X
WISH LIST AND COMPARE
Do you want to add products to your personal account?