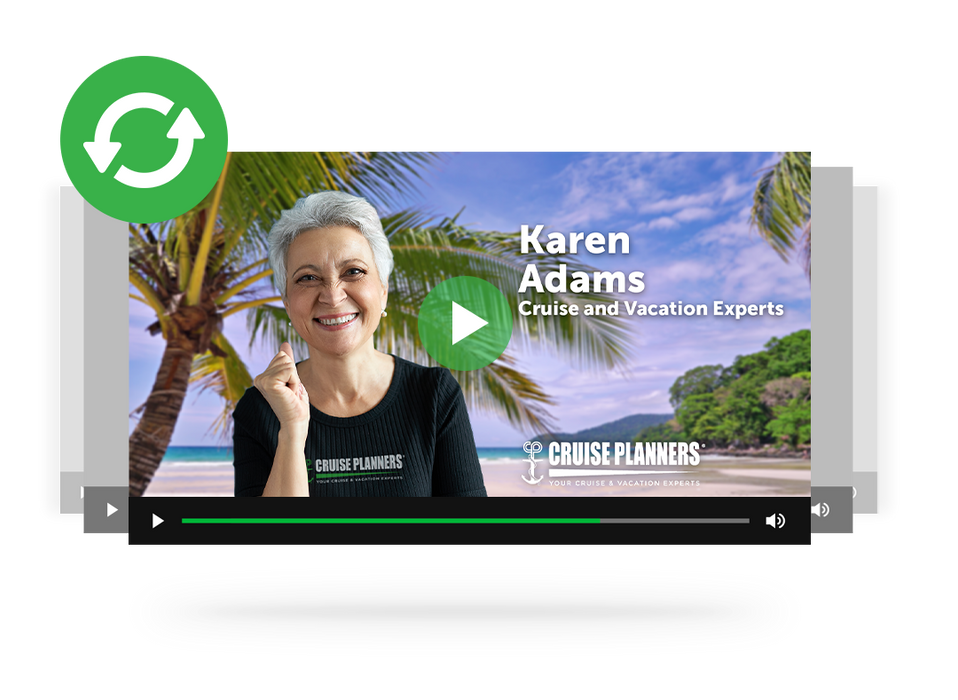 Description
Great for conventions and events! 
This product is designed to complement the video content that you already purchased in the past.  
*You must have previously purchased a minimum of three videos from the CP Video Store.
Choose 5 of your personalized CP travel videos to play back-to-back on any screen, along with your contact details. This video is perfect for trade show booths, events, and networking opportunities. It will attract people to your booth or stand, allowing you to tell them about your travel business.

By placing an order, you acknowledge and agree to the Cruise Planners Video Network product terms. You can find our complete product terms here.  
X
WISH LIST AND COMPARE
Do you want to add products to your personal account?